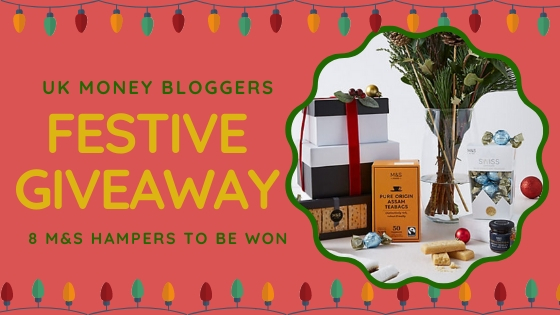 What better way to kick off December than with an amazing Christmas Hamper Giveaway?
Us crafters barely get a break during the festive season, its all go from the time orders start rolling early  September until you decide to close up shop in December (and we all know how many messages we still get even when you say you're closed for Christmas!)
If you enter this giveaway you're in with the chance of wining a stunning Christmas Afternoon Treats hamper, perfect for having a well deserved afternoon off in front of the TV before all the madness of the big day starts.
Some of you might already know but for those of you who dont, before Natalie and I started BangOnBlanks my main presence online was as a Money Blogger over at CharlotteMusha.co.uk, the UK community of Money Bloggers are a lovely bunch and they are the ones who have joined together the throw this amazing giveaway!
Continue reading Festive Giveaway – £400 of Christmas Hamper Prizes